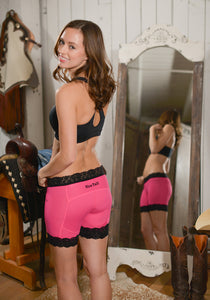 ---
We are excited to offer our Limited Edition color combo for 2017!
---

---
Wow, we had such a great experience at the IRCHA Futurity, Derby & Horse Show last week!  Everyone was so welcoming and enthusiastic about us being there  — we are looking forward to more NRCHA events in the future. Happy Riding!
---
---
Our founder, Kaydee Johnston of Pony Tail Sportswear, is featured in an article this month in 425 Business Magazine! Look for the online article at the end of October. For more, see Our Story.